Bio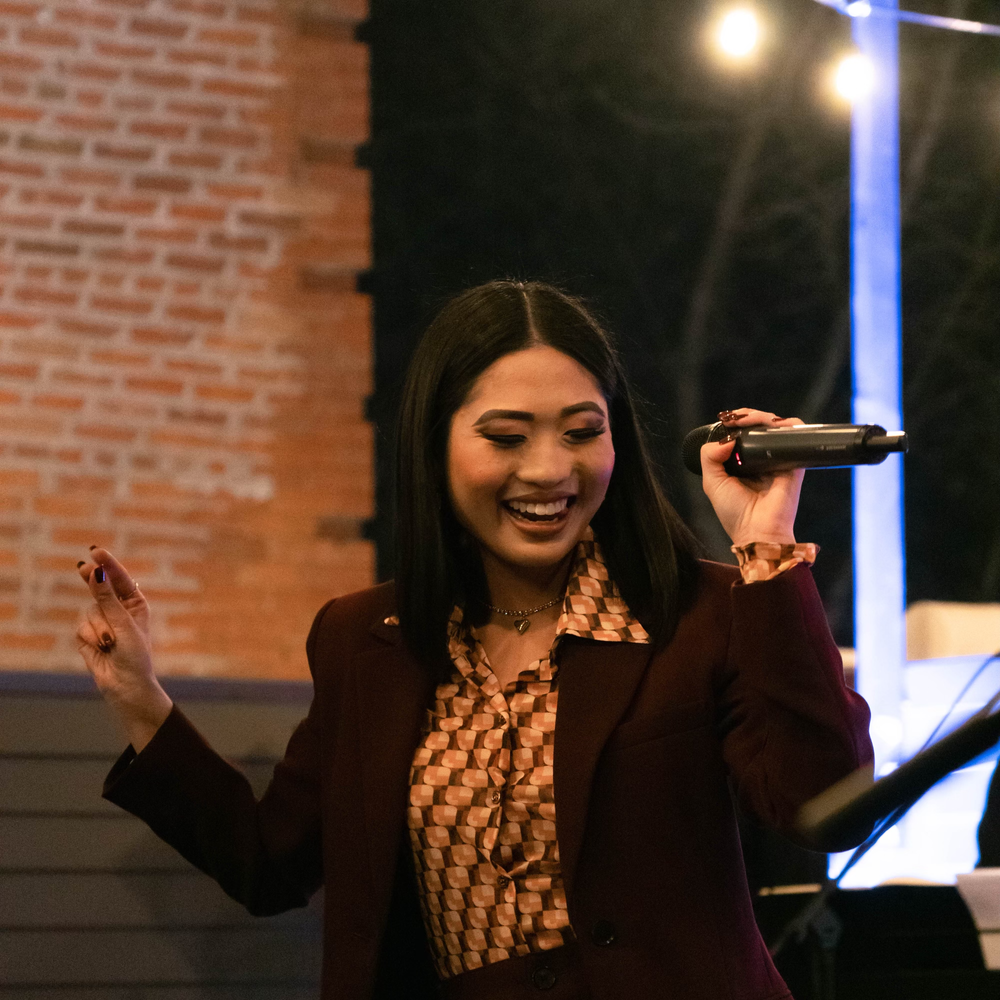 Tea G
Poised and powerful Téa G is a 20-year-old self-taught singer who loves

hitting the high notes

.Her ability to match the vocal stunts of icons like Ariana Grande and Beyoncé have gone viral, garnering

millions of views and over 230,000 fans on TikTok

since she began posting during the pandemic. Upon her city's re-opening, she self-produced two shows at Foundry on White in Edmonton and built a magical experience as the main performer of two 45-minute sets and the behind-the-scenes spearhead of promotion, musical direction, and stage setup.Her latest EDM-Pop single "Without You" is a collaboration with Los Angeles producer Brandon LeBrock, who discovered Téa on social media. The discovery led to a collaboration over Zoom video software with Téa recording vocals in her Edmonton home studio. Her next single "Invincible", a Pop-Ballad by local producer Josh Sahunta, will be released September 23rd, 2022. At 14 years old, Téa was awarded The People's Choice and ATB Homegrown Talent Stage Grand Prize at Big Valley Jamboree, which led to her performance as the opening act for Grammy award-winner Carrie Underwood and country & pop artist Sam Hunt. In 2019, Téa was invited to represent Canada at Asia's premier entertainment conference in Singapore, Music Matters Live by All That Matters, which featured notable speakers including the Executive Vice President, Music Licensing at Universal Music Group and the Global Head of Artist Services at YouTube & Google Play Music.Téa has opened for Filipino Triple-Platinum pop band Side A, Jose Mari Chan, and Anne Curtis. She's dueted with Canadian Tenors Mark Masri and Adam Fisher. Her debut single "SAY", released in August 2019, was featured on the "NEW MUSIC FRIDAY PHILIPPINES" Spotify Playlist with over 187,200 Spotify streams, ranking #78 on the Deezer Top 300 Tracks Canada All Genres Chart. "SAY" was produced by Toronto's multi-platinum, award-winning Terence (TEE) Lam of Kuya Productions, who wrote the Billboard-charting single "Here" for Grammy award winner Alessia Cara. Téa's second single "LOSING MYSELF", released in March 2020, was featured on Apple Music's "New Music Daily" Playlist. Téa has performed as many as 75 live performances in a single year for hundreds of charities over the past decade. She's performed regularly at Edmonton International Airport and has sung the national anthem for several professional sports clubs. In 2014 & 2015, Téa was awarded as the Grand Prize Winner for the Edmonton Youth Talent Competition. Her fans eagerly await new music in 2022, which will include collaborations with producers and artists worldwide.